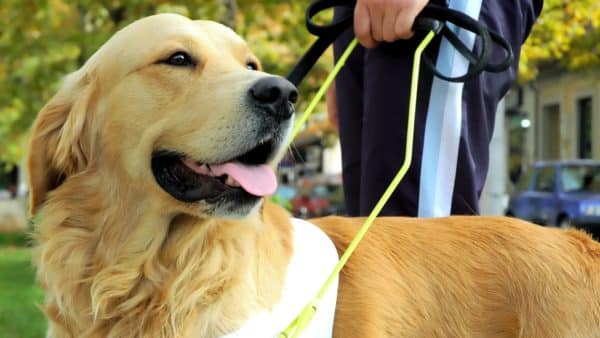 The Canine TSA Training Program
The TSA canine training program gets pups ready to work in the community. However, not every pup that goes through the program will graduate. The ones who graduate go into service, and that includes being taken care of and housed. The dogs who do not graduate do not get a job, but they still need a home, and that's where pet parents like yourself come into the picture.
The Pups That Flunk
The dogs that fail at getting a job with the TSA are typically highly active breeds that require further training. Additionally, dogs that come from the TSA training program are housebroken and crate-trained.
Most of the available dogs have not had exposure to small children or animals other than dogs. It does not mean that they are not capable of being family dogs. However, they may require additional professional training to help them adjust.
It is always important to remember that it can take dogs up to 90 days (sometimes longer) to adjust to their new surroundings. If they continue to struggle to adapt after 90 days, we recommend reaching out to your vet for help.

The Adoption Process
Potential adopters will be happy to find out that the process for adopting a failed TSA canine training program is not much different from your typical adoption process. The basic home requirements according to tsa.gov are as follows:
You must have a fenced-in yard at the time of applying.
There should be no intentions of moving within six months of adopting a dog.
Homes must abide by all local pet ordinances.
You must agree to provide the dog with appropriate medical care, exercise, training, and companionship.
All existing pets in the home must have current vaccinations and preventive care.
The age of children in the home will be taken into consideration when selecting a dog.
If you meet those requirements and are interested in beginning the process, you can reach out to the adoption coordinator at [email protected]. They will then reply with further information regarding the process.
Each Adoption Is Unique
Applicants that are approved will be provided photos and profiles of available dogs. They can then schedule an appointment to meet any potential matches.
Each adoption is unique which means there is no set amount of time to complete an adoption – it may take a few days or a few weeks. Applicants must make multiple visits to the facility in San Antonio, Texas, to ensure the best possible fit for their circumstances.
Adoptions come at no upfront cost to the adopter, but they are required to sign an Indemnity Agreement in front of a notary. It states that they accept all future risks and consequences of the dog and agree to pay for its future medical care. Plus a lifetime of health, happiness, and love – for both dog and owner. For more heartwarming pet stories, check out our blog!
Please note that the dogs shown in this blog are not part of the TSA.