April 08, 2020
Bond With your Pet
Fun Easter Activities that Include Your Pet!

Easter is a time cherished by many, especially us chocolate lovers!
It's a time for colorful decorations, dishes and fun activities, egg hunts and family gatherings! Easter without chocolate doesn't really feel like Easter, but what can you do when you have to keep the chocolate away from your furry best friend? 
Thankfully, there are a wide array of activities you can do with your dog to keep him/her safe while spending a memorable Easter! Lucky for you we've already come up with a few.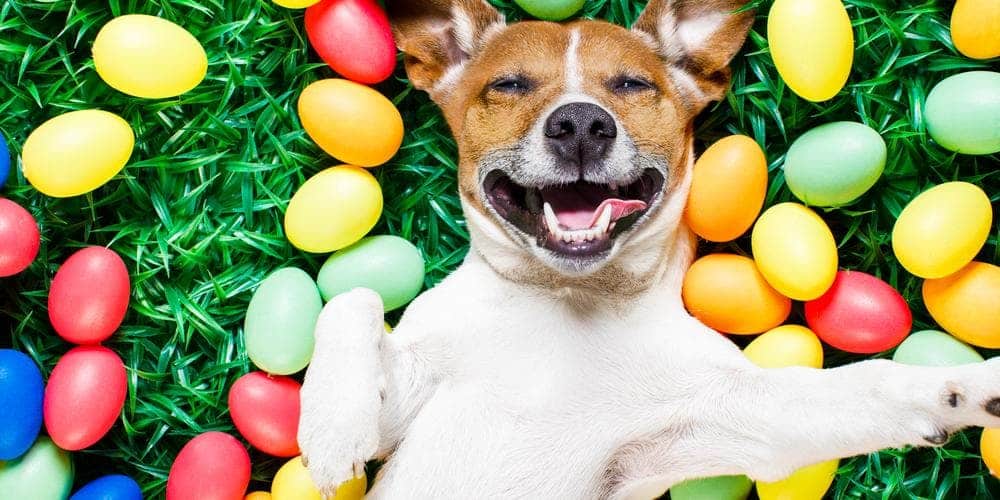 Paint Your Paws
Painting can be one of the funnest activities for people all ages and pets. Don't worry our version of painting doesn't require you to be an artist, you can just have fun with it! 
We suggest to use the following supplies:
Poster board (any kind of paper will do)

Washable Paint (make sure they are non-toxic and pet-safe)

The paint should not contain: Benzyl Alcohol, Henna, or Xylitol

Your furry friend
Once you have your supplies, simply pour some paint into a paper plate and dip your pooch's paws in and let the fun begin! Let us give you a forewarning that this could get messy.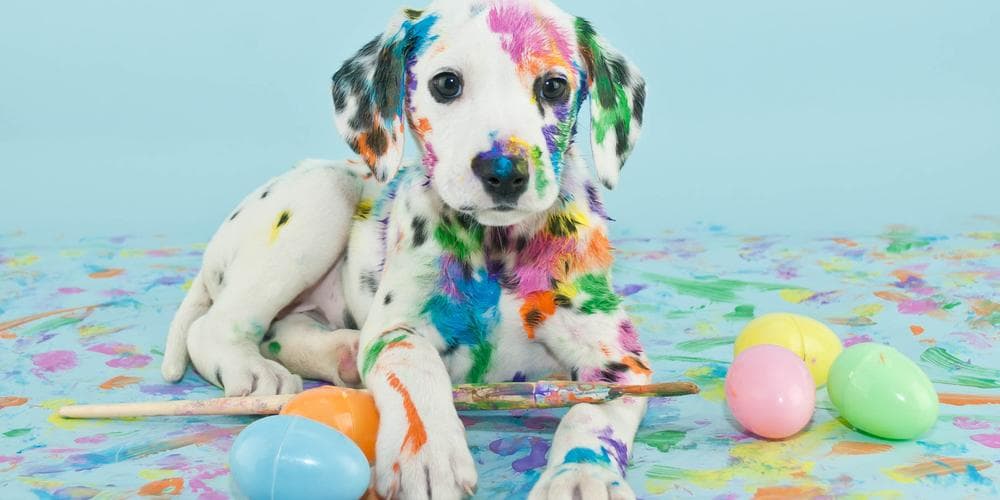 Bake Treats
Unfortunately, your pup cannot enjoy most of the traditional Easter treats as it could threaten their health. But luckily they are a wide variety of easy recipes you can choose from that are not only healthy but yummy for your dog. Here are just a few ideas of Easter themed treats:
Bananas & Peanut Butter Pupsicles Cubes

Easter Egg Carrot Treat

Cream Cheese Easter Nests

Carrot Mini-Muffins 

Peeps Dog Treat Version
They are multiple different recipes for each treat that can be found online, all you have to do is just your favorite one. Most of them include similar ingredients and then you can get creative by using different cooky cutters.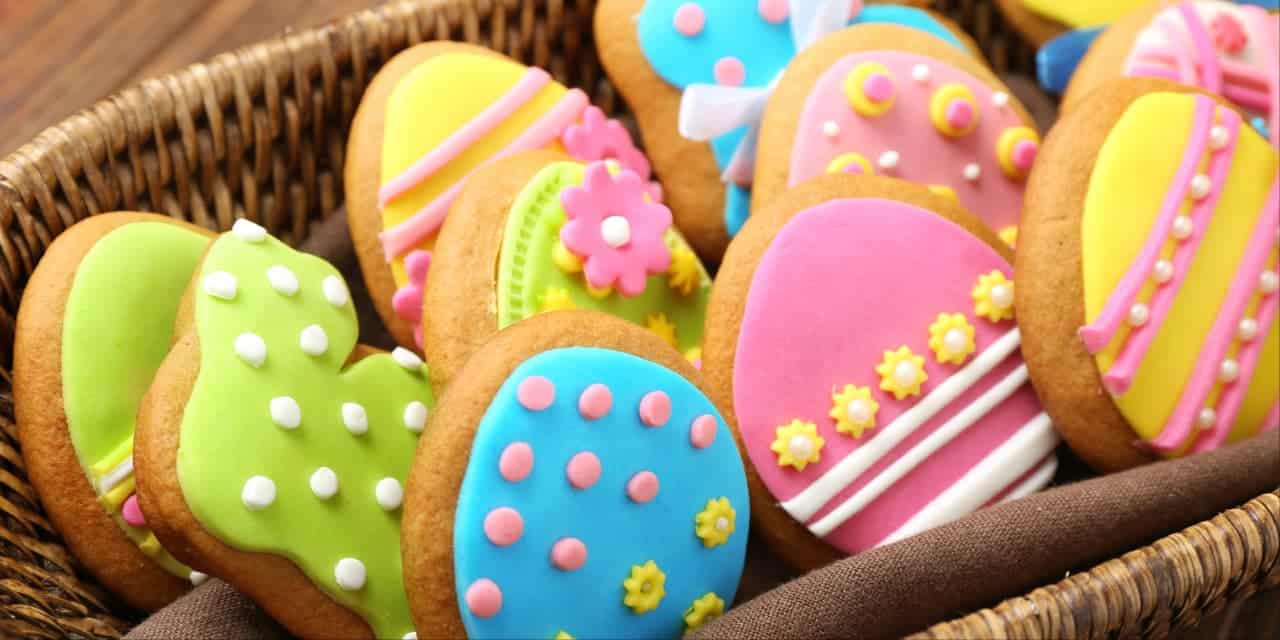 My favorite one and the easiest one is the Bananas & Peanut Butter Pupsicle Cubes so I've decided to include the recipe for your enjoyment. You'll need the following:
2 fresh bananas

1 cup of plain yogurt

2-3 tablespoons of peanut butter
Once you have all your ingredients, blend them together until you obtain a smooth texture. Place them in an ice cube tray and into the freezer. Let freeze for 3-4 hours. Woof! It's all done. 
Happy Pupster 
Before anything else, Easter is a time of love and gathering with family, and your pooch is certainly part of that celebration. 
Take the time to make him/her feel special during this holiday by showcasing his masterpieces on the fridge or at the dinner table, and make a special egg hunt with dog treats just for him! Happy Pupster!