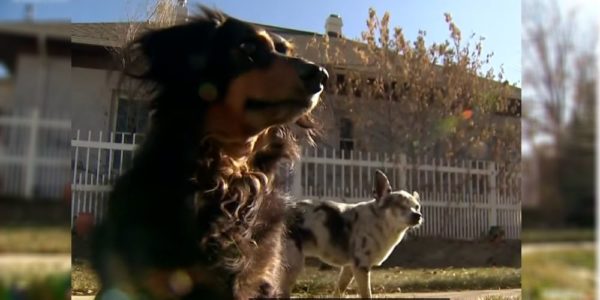 Heroes Come In All Sizes
Winston, a brave Dachshund, saved his friend's life when a dangerous mountain lion tried to grab it while they were outside. Unfortunately, Mijo, the small chihuahua/Dachshund mix, still lost an eye, but it could have been much worse.
Don't miss the sale happening NOW for Alpha Paw's #1 Vet-Recommended, patented dog ramp – CLICK HERE!
A Horrifying Attack
According to 9 News in Evergreen, Colorado, Winston's small size did not deter the courageous dog from defending his friend when they were attacked. Apparently, the duo slipped out of the house and was outside playing when a young mountain lion pounced on Mijo.
That's when Winston jumped into action and immediately went to work saving his fur friend. Without a doubt, animals, just like humans, have deep bonds with each other. Seeing his dear friend being viciously attacked must have been traumatizing for Winston as well.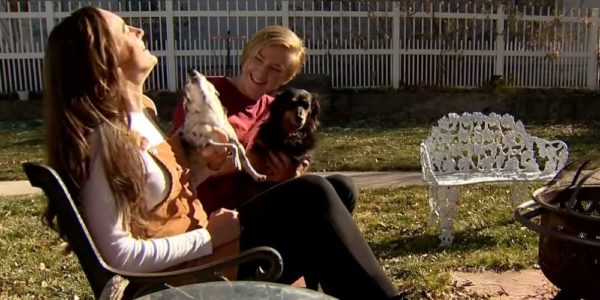 A Hero Dachshund
The hero Dachshund barked and charged at the mountain until it dropped Mijo. Once the wild animal ran back into the woods, Lindsay Golden, the dog's owner, rushed him to the vet. While Mijo did escape death, the dog still had life-long scars including losing an eye and possible neurological issues.
Unfortunately, vet bills, like human hospital bills, can be extremely expensive. Because of that, Lindsay set up a GoFundMe page for her fur family. Thankfully, they were able to raise about 12K for Milo.


Despite the horror Milo went through, it's wonderful to know his pet parents were able to raise a decent amount of money to put toward his recovery. Watch the video below! Do you have a brave Dachshund? Share your fur buddy's story in the comments section below.
Check Out These Cuties
If you adore small dog breeds such as our four-legged hero Winston, check out our list of wiener dog mixed breeds!