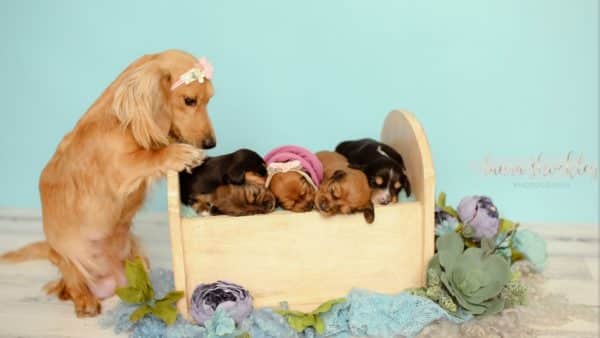 Memories of A Lifetime
Bringing another life into this world is a miraculous gift from the heavens above. That is why so many women all over the world capture their pregnancies with a maternity photo shoot.
Dachshund Health Tip: Three Warning Signs of IVDD
A Most Unique Gift
Laura Shockley, a photographer from Lakewood, Washington dedicates her life to taking beautiful pictures of newborn babies and expecting mothers. When Shockley discovered a member of her own family was pregnant she knew she had to do something spectacular.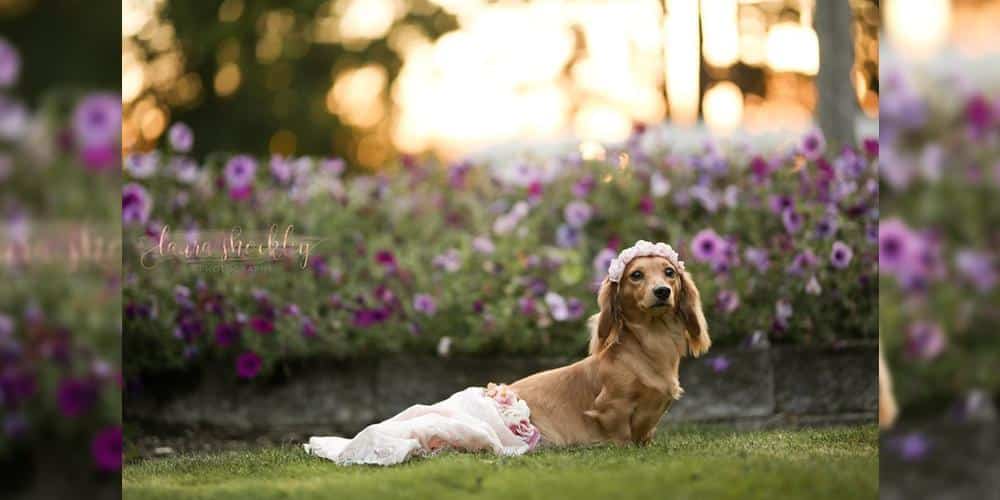 A Gift for the Mom-To-Be
Sugar, Shockley's two-year-old Dachshund, was near the end of her term when Shockley captured her breathtaking maternity shoot.
Don't miss the sale happening NOW for Alpha Paw's #1 Vet-Recommended, patented dog ramp – CLICK HERE!
"Maternity and newborn photography is just a part of me, and Sugar is a part of me so I wanted to have a sweet memento to look back on.  She's getting close to the end of her pregnancy and we took her for a day filled with pup cups and peanut butter treats, it ended with her maternity session. If people can feel special on their photoshoot days, so can Sugar," said Shockley.
Sweet As Sugar!
After a few hours of shooting the end result was better than anyone could have ever expected. Sugar looked graceful with flowers in her hair as she balanced effortlessly on top of a stool in a field of flowers. The golden hues made her fur shine while she posed perfectly for each picture.
Fast forward, and when her puppies were born, Shockley followed up with an even more beautiful photoshoot with mom and her new babies.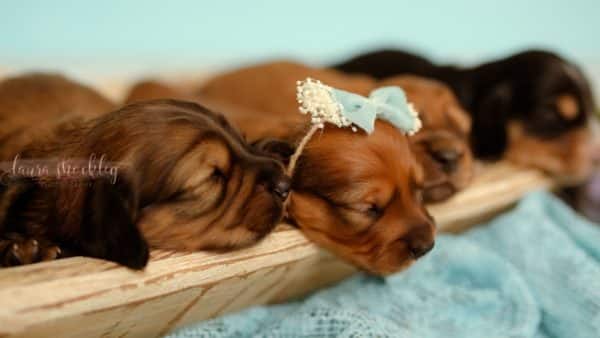 Shockley showed the world that humans aren't the only ones who enjoy doing a maternity shoot. For more information on Shockley's work, visit her website at
www.laurashockleyphotography.com
.
Would you have a photoshoot for your Dachshund mom-to-be? Share your thoughts in the comments and let us know!