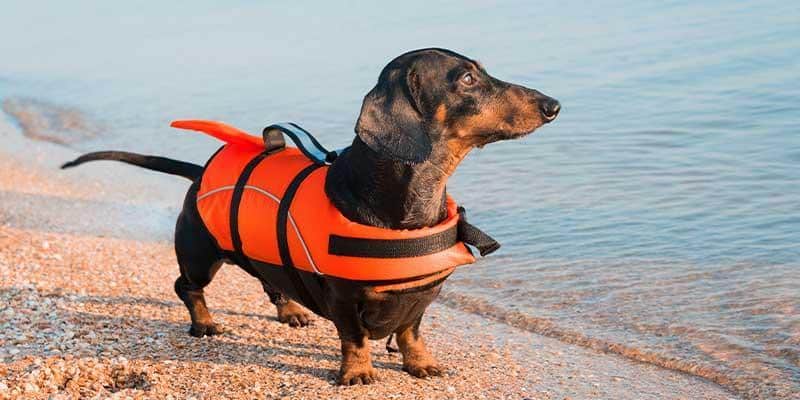 7 Summer Gift Ideas for Dachshund Lovers
Summer is here, and what better way to celebrate than with some cool Dachshund summer goods, spoil your self or your Dachshund with these trending summer items. Here we have compiled the top collection of the most popular Dachshund gifts for hounds and humans.
Here at Sausage Dog Central we admittedly are obsessed with everything Dachshund, so we had a hard time selecting our top 7 – the collection below are fan favorites, and you will see why!
These Gifts are perfect for Dachshund lovers everywhere, these gifts are all about travel, comfort, and keeping cool when it's hot outside.
1. Dachshund Flip Flops
Prepare for an adventurous and carefree summer with a pair of colorful Dachshund flip flops created just for you! The rubber sole is lined with a soft fabric to make sure you feel comfortable wherever your day takes you.
VIEW THE FLIP FLOPS
2. Dachvengers T-Shirt
This shirt is not sold in stores and is available for a limited time! You've now found the staple t-shirt of your summer wardrobe.
VIEW THIS SHIRT

3. Dachshund Ice Cube Tray

Cooling your drinks has never been this cool (or stylish)! This Ice-Cube tray makes 9 Ice Cubes in the perfect silhouette of a dachshund per tray. The Silicone tray is safe for reuse in freezing and hot temperatures with its flexible design allowing the moulds to easily pop out.
VIEW THE ICE TRAY

4. Low Rider Cap
This high-quality Low Rider Snapback features our famous skateboardin' wiener on white 3D embroidery against a flat-peaked black Snapback.
VIEW THIS HAT

5. Dachshund Luggage Tags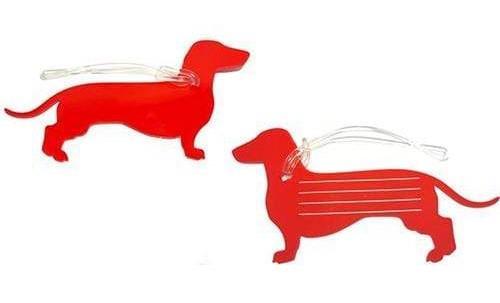 Available in two distinctive colors, these puppies will make searching for your luggage on a crowded carousel dogs play – small enough to not get caught, big enough to easily identify your luggage. Dash tags are easily attached by simply looping the clear collar around your luggage handle.
VIEW THE LUGGAGE TAGS
6. Dachshund Travel Bowl
Summer holidays are here while traveling with your pooch you could use an affordable and convenient travel dog bowl which is perfect for when you are on the go with your hound. Made from high-quality silicone which allows for the convenience and flexibility of folding.
VIEW THE TRAVEL BOWL
7. Cool Summer Matching PJs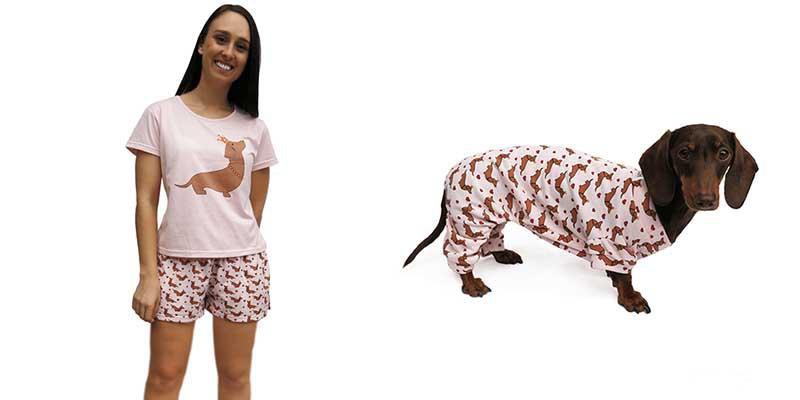 This lightweight pajama set will keep you cool and covered at night while looking stylish. Love cuddling with your Dachshund? What a better way to do this than in a very own pair of matching pajamas!
View the Matching Human Pajamas
That's it for our top 7 Summer Dachshund gift ideas, for more ideas you can visit our store where you can find many more gift ideas for humans and hounds!
What are your favorite Dachshund products? let us know in the comments below!