10 Things You Never Knew About Grumpy Cat
She was the cat that set off thousands of social media memes with her frank expression that looked like she could see through every human. She soon became known as Grumpy Cat, but she sadly passed away in May, leaving fans devastated.
However, Grumpy Cat's passing gave way to information about this feline you'd never believe — including the fact that she was never really grumpy by nature. Read on for 10 things you never knew about this feline social media sensation.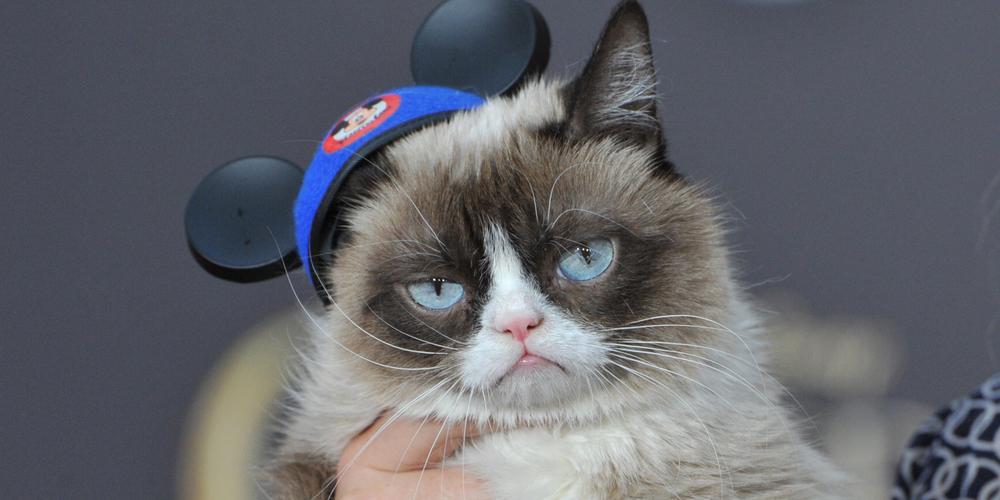 Just the Meow Facts
1. Grumpy Cat was merely seven years old when she died. She was born on April 4, 2012 to a Calico, but her owner, Tabatha Bundesen, never learned who fathered this famous cat.
2. Like we said above, Grump was not really grumpy at all and has been described as playful, lovable, and frisky — especially in the middle of the night when her humans want to get some shut-eye.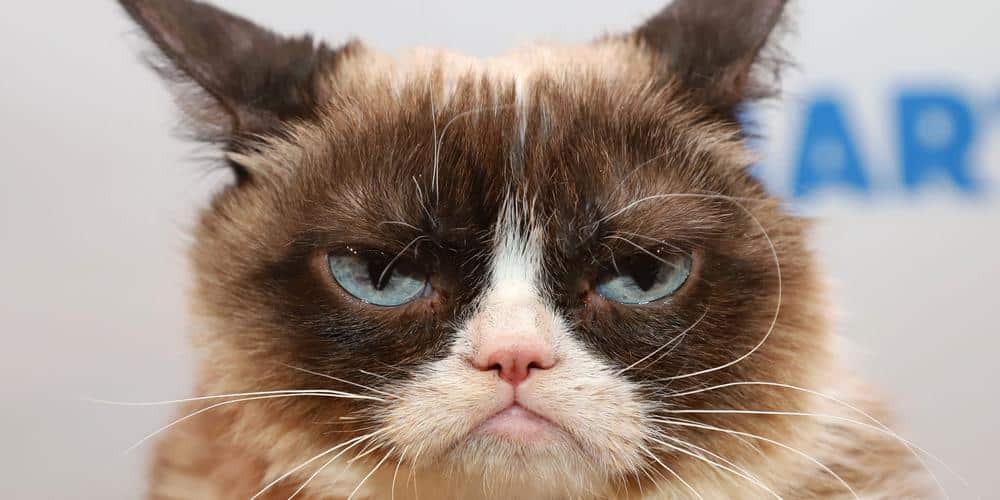 Grumpy Cat Has Another Name!
3. Of course, Grumpy wasn't her real name. Instead, this cat's name was Tardar Sauce, which was inspired by the fact that she really liked this fishy dip.
4. Believe it or not, Grumpy cat would answer to Grumpy, as well as Tardar, during the years she was one of the world's most famous felines.
5. Those pictures you saw of Grumpy were not just from one shoot that made its social media rounds for years. About once a week, the Bundesens would do a photo session. Since Grumpy liked playing at night, she was tired during the day, hence the grumpy expression.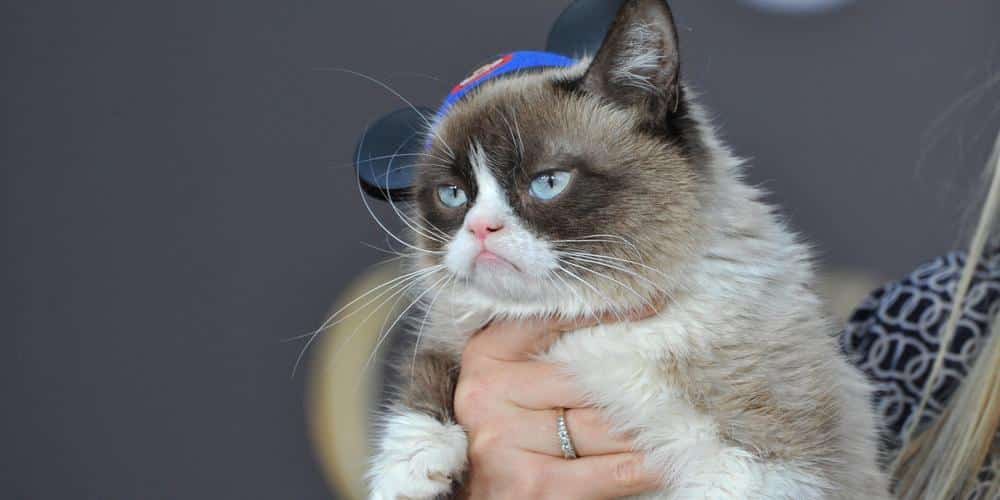 Grumpy Cat Starred In Movies!
6. Grumpy was like most cats and didn't need much more to be amused than a little string and some paper bags.
7. Grumpy Cat even made it to the movies and starred in her very own Lifetime Flick, with actress Aubrey Plaza voicing her.
8. The cat's public appearances and fame changed her owner's life. She was able to finally make ends meet, but always put her cat's health and well-being into any touring and appearance contract.
Grumpy Cat Loved Friskies!
9. Bundesen truly felt her cat loved the life of fame and would get excited any time she pulled out her carrier to take a trip.
10. This frisky cat loved Friskie's cat food and her favorite variety was Savory Shreds. She also loved people food, including canned tuna and cake.
Grumpy Cat was most definitely a feline of many talents and lives. Do you have a grumpy-ish cat at home? Let us know in the comments!